Medical Facility Cleaning
At Horizon Janitorial, we handle the cleaning of hospitals, clinics, outpatient centers, medical facilities, and medical labs with the utmost care. All of our staff members are HIPPA trained and certified to ensure that every member of the team fully understands the importance of maintaining a clean and sanitized environment for your medical practice. From exam rooms and waiting rooms to kitchens, elevators, and laundry rooms, we'll ensure your space is clean, safe, and sanitary.
When you entrust Horizon Janitorial for your medical facility cleaning needs, our highly trained staff will use quality cleaning agents and disinfectants to attack bacteria and stop it where it breeds. We pay significant attention to frequently-touched areas such as door and toilet handles, towel dispensers, sinks and faucets, drinking fountains, walkway railings, and more.
---
All medical cleaning services include:
Floors

Restrooms

Countertops

Patient rooms

Patient interfacing furnishings

General janitorial services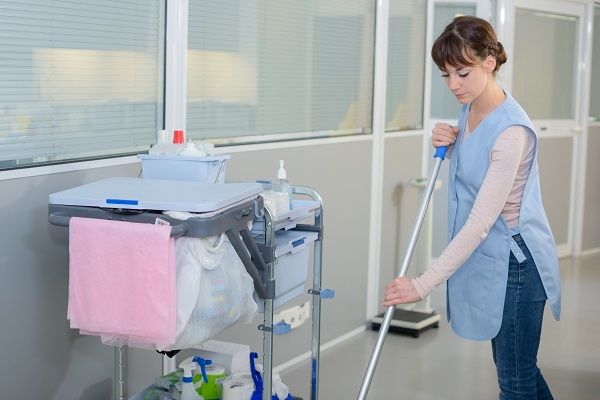 If you have any questions regarding our hospital and medical clinic cleaning services, please contact us at 918-316-2542 today to discover how Horizon can help your cause in the fight against germs!