At the core of Horizon Janitorial is our exceptional floor cleaning service. Our company understands that the appearance and cleanliness of the floor in a retail or public space can directly impact that location's reputation. Because having a clean, safe floor is so crucial to many businesses, we utilize only the best cleaning products and practice proven cleaning techniques to leave your flooring looking its best.
From tile and hardwood to commercial carpets and area rugs, Horizon Janitorial uses the best equipment for each floor cleaning project–everytime. Our floor cleaning services are organized to provide your business with experienced cleaning crews that will complete your cleaning project efficiently and safely, hitting every inch of flooring in your company's property. We can also provide extensive floor cleaning after construction or remodeling projects, so you can be rid of all the dust, dirt, and debris that normally follows structural repair, build outs, or construction.
---
Our detailed floor cleaning services include:
Carpet Cleaning

Sweeping

Scrubbing

Refinishing

Polishing

Buffing

Restoration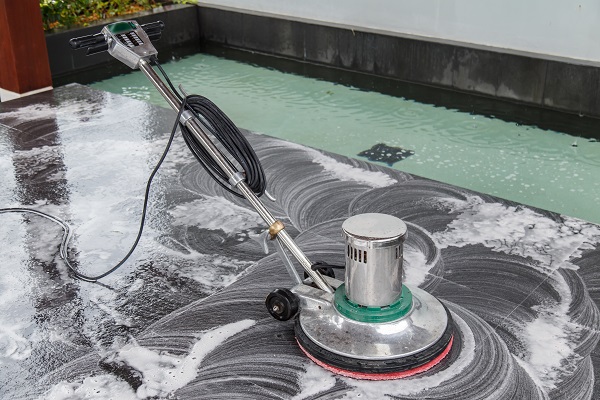 If you have any questions regarding our floor cleaning services or you would like to discuss your cleaning services needs, please contact us at 918-316-2542 today.